Document Scanning Services in Columbus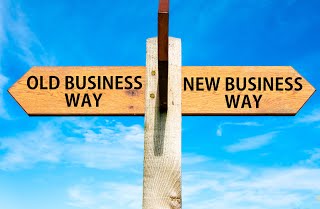 We understand that every client is unique. We individually craft our document scanning services to match your specific needs.
To learn more about the services offered by Columbus Scanning, just give us a call at (614) 429-1194 or fill out the form today.
We're the experts in document scanning and imaging. In addition to traditional scanning services, we offer several other options to help you manage your documents better, including:
Finding the right document management system that fits your business model
Indexing and uploading files into a Document Management System, or DMS
Helping you convert to a paperless office
Optical character recognition (OCR) to make your files editable
Day-forward scanning, where you scan all documents starting after a certain point and more!
Document Scanning Services in Columbus
We provide you with quality, accuracy, and consistency, and we have the ability to index and scan any volume of documents quickly at an affordable price.
From large-format scanning to ongoing scanning, we have the capability to handle anything from receipts to large format drawings and schematics- no matter what size you need, we can help!
Our scanning and conversion services for any large-format document, including blueprints, mylars, and drawings spanning "A" to "J" sizes. We offer conversion to TIFF or Adobe PDF images, but also offer an output in a variety of formats.
Microfiche/Microfilm Scanning
Microfiche formats are notoriously difficult to work with. We use a pre-scanned image to evaluate the precise location of images prior to microfiche scanning. These documents are scanned concurrently to minimize client turnaround time. Our scanners are equipped with sophisticated image enhancement software that produces the highest possible quality electronic images.
Get Free Quotes on Document Scanning Services In Columbus Today!
Columbus Scanning and Imaging is your source for secure scanning services anywhere in Ohio. We're the experts in scanning and imaging, including OCR and indexing services. We're ready to handle your sensitive records to ensure your documents are protected from conversion to storage and/or disposal.
To get free, no obligation quotes today, fill out the form or give us a call at (614) 429-1194 for free quotes today!